Marie Tihon awarded at the festival Visa for images
On 30 August this year, Marie Tihon, IHECS (PI) graduate from 2015, was awarded with the jury's and the public's prizes for the prix Mentor for her photo report "Tehran: the faces of independence"
Noted in 2014 during the competition for the Bourse Sophie Soudant where she was runner up and published in the " 24h01 " journal the following year, Marie Tihon continues to attract attention this time on the occasion of the festival Visa for the image organised in Perpignan every year where she obtains the recognition of the jury and the public for the Prix Mentor.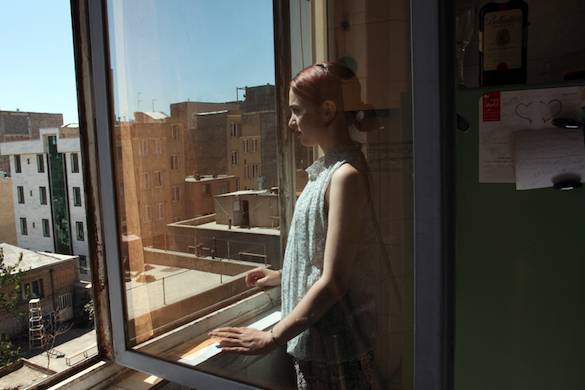 "Every morning when I wake up, I see myself leaving this country. » Masha can no longer stand being permanently judged, for her it's extremely difficult to not be able to accomplish what she really wants". Photo credit: Marie Tihon.
"Tehran: the faces of independence"
In Iran, in the eyes of the law, a woman is worth half a man. Since she read it, this sentence hasn't stopped ringing in the thoughts of Marie. So at 22 she decides to go to Tehran to meet three young women who seem to have all their future in front of them: Mahsa, who dreams of setting up a new education system, Zahra who is studying art and Gunay, who loves sport. In a country where Iranian women are omnipresent and appropriating public spaces
The Prix Mentor
The aim of the Prix mentor, created at the initiative of FreeLens, in partnership with Scam and CFPJ Médias, is to provide the winner with the best conditions for developing a project that uses photography as the medium source.
Review of the awards ceremony for the Bourse Sophie Soudant where Marie's project had already won the jury over.