IHECS continues to expand its partnerships in Latin America
Margaux Burton, a staff member from the IHECS International Office, travelled to Buenos Aires last month as part of a project selected by the WBI (Latin America Mobility Support Fund).
In March 2017, IHECS signed a student exchange agreement with Pontificia Universidad Católica Argentina (UCA), one of the most famous private universities in Argentina.  Following this agreement, IHECS decided to extend this collaboration by developing a joint project.
Buenos Aires and Brussels have been welcoming new arrivals from Syria for several years. In view of the current migrant situation, Margaux Burton and her Argentinian counterpart, Cecilia Balbín, were keen to bring this subject to the attention of students from their respective institutions.
The aim is to create a multimedia platform that would result from a collaboration between students from IHECS and those from UCA. Students will be accompanied by professors from both institutions while the platform is being developed.
The platform will address the situation of Syrian refugees in Brussels and Buenos Aires and the challenges they must face. This work will be facilitated by the establishment of workshops organised at UCA and IHECS (within the Ascep Master). As with other international projects, IHECS wishes to acquire different perspectives on a common theme.
While on this trip, Maergaux Burton also visited Universidad de Morón and Universidad Argentina de la Empresa (UADE) in order to develop student exchange agreements.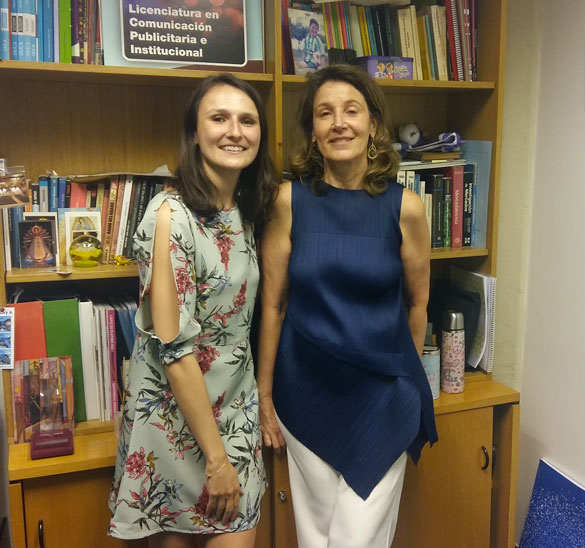 Meeting with Cécilia Balbìn (right), international relations coordinator for the School of Social Sciences at UCA.