A screenwriting workshop in Rabat to close out the year
On 28, 29, 30 December, Thaleh Daryanavard, documentary director and IHECS project coordinator, was in Morocco to lead a screenwriting workshop.
Leveraging his experience as an author, Talheh Daryanavard first looked at his students' areas of interest in order to then lay out the various steps of producing a documentary film. He specifically covered the narrative discourse, the way of organising visual and audio material, cutting as well as equipment analysis including financing, scouting, and the movie trailer.
Students also had the opportunity to try their hand at screenwriting. The exercise resulted in a few movie pilots, some of which will be shot in 2016.
The workshop ended on the topics of digital distribution, on-demand video sites, and a film about Iran.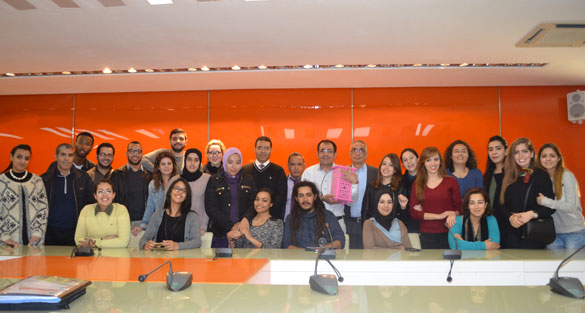 The experience shared with the students turned out to be very enriching, in large part due to their high standards and ambition. Thaleh Daryanavard is the third facilitator to have visited the ISIC students within the context of the collaboration agreement signed last November.